Reshaping Urban Mobility Post COVID-19

4

min read
Reading Time:
3
minutes
The entire world was taken by surprise with the outbreak of coronavirus. From the earlier unheard-of social distancing norms to the wide-scale sanitization efforts, the COVID-19 pandemic has drastically altered our everyday lives. Another such far-reaching impact has been evident over the mobility patterns in the urban setting. Read more about reshaping urban mobility post COVID-19.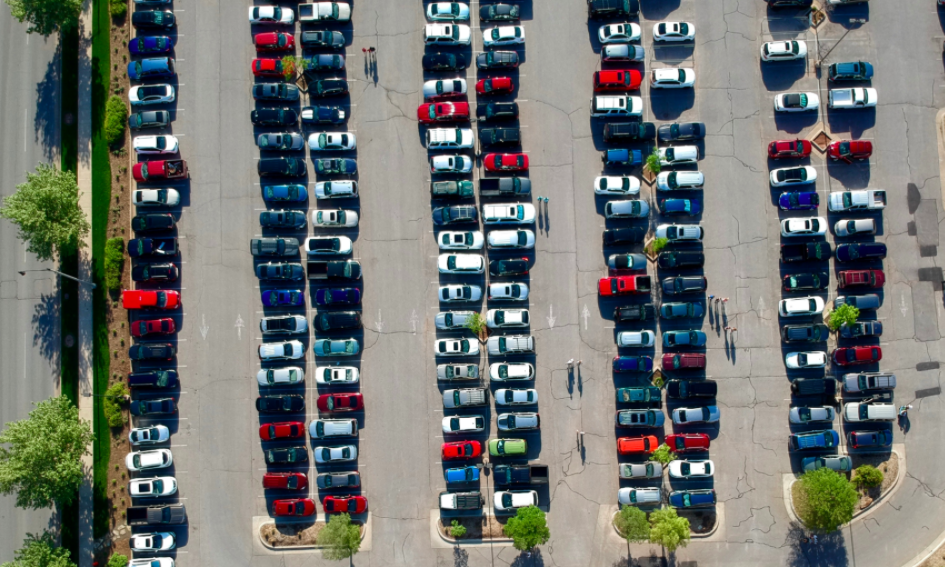 The pandemic and urban mobility
Urban mobility has transformed rapidly over the period of the extended lockdown. Before the onset of the pandemic, the urban population was gradually moving towards convenient, eco-friendly public transit systems for travel. However, as a common trend globally, urban citizens are ditching these methods for newer ones.
The introduction of a 'work-from-home' culture briefly altered the mobility patterns across regions. However, there is increasing pressure on public transport systems. As industries reopen slowly and the world tries to go back on track. Let's see how cities are changing now and what's in store for the future of urban cities.
Urban mobility is on the rise, yet again
Over the past few months, governing bodies took baby steps to revive public transportation. Authorities introduced special fares for essential workers to encourage the use of buses and other modes of public transit. In the other half of this story, cities are evolving to restrict the number of private vehicles on roads in the wake of rising pollution and population. This implies that city developers are devising policies to phase out private cars to help with traffic and congestion on roads.
Shared mobility alternatives and advanced public-transit systems are gaining traction. The rent-a-cab business model is making a profit worldwide. Meanwhile, the urban population is also said to return to their earlier means of transportation – foot. The increasing physical activity and improving air quality from lesser polluting vehicles translate into healthier living and tangible benefits.
In the public transport domain, deep sanitizations and cleaning practices of transport vehicles, the stops, and terminals are now a part of the routine. These measures are essential to ensure passengers' safety while building their faith in the public transport sector.
What's new? Inclusive Mobility
Rethinking coordination is becoming the key to urban mobility planning and management.
We are expecting more technology-powered mobility systems that can benefit specially-challenged people and the elderly. For instance, automated securement systems are AI-enabled solutions for wheelchairs. It allows the person using the wheelchair to secure their wheelchair by themselves with the tap of a button on the bus in a designated area. It eliminates the need for the assistance of another person.
Among the several trends set in by the pandemic, conscious living is getting the much-needed momentum in recent times. A new "Safe System" finds its place in road safety, focusing on balancing sustainability and function. Cities have started expanding sidewalks and are currently exploring the idea of pedestrian-friendly green spaces to accommodate non-motorized mobility.
Additionally, transit systems between and within cities will see a reasonable fare system. It will make experiences simpler than ever and bridge the gap between the accessibility of different public mobility modes by diverse society sections.
Smart mobility will thrive
Transport networks are all set to be refreshed with an influx of new data and smart systems. Vehicles fitted with 5G technology and open data entice riders back with personalized services and improved quality.
Experts look forward to incorporating emerging tech such as IoT, AI, Machine Learning, Big Data Analytics into smart, urban mobility solutions. Fleets of electric and hybrid buses will be in the running. Innovations in the public transport domain are just the beginning. Future experiments will check on the emission of greenhouse gases within full functionality.
And what's more? In light of recognizing greater values of mobility to residents, businesses, and global climate goals, nature-based infrastructure solutions are selling like hotcakes as part of transport planning. Eco-mobility through e-scooter rentals, bike/car-pooling, and walking will keep cities on the move.
In conclusion
The idea is to use technology and smart mobility to transform the existing mobility solutions into inclusive ones for society's greater good. City planners will curate policies and strategies that will support the reshaping of Urban Mobility Post COVID-19.
Urban cities will be back on track with the due assistance of mobility providers. Different focuses on spending, appeals, policies, and loyalties will be the drivers for this transformation. Business models may change, but user economics, environmental health, and general societal interests will only reinforce the value of a diverse urban mobility ecosystem.